Grand Theater Seating Chart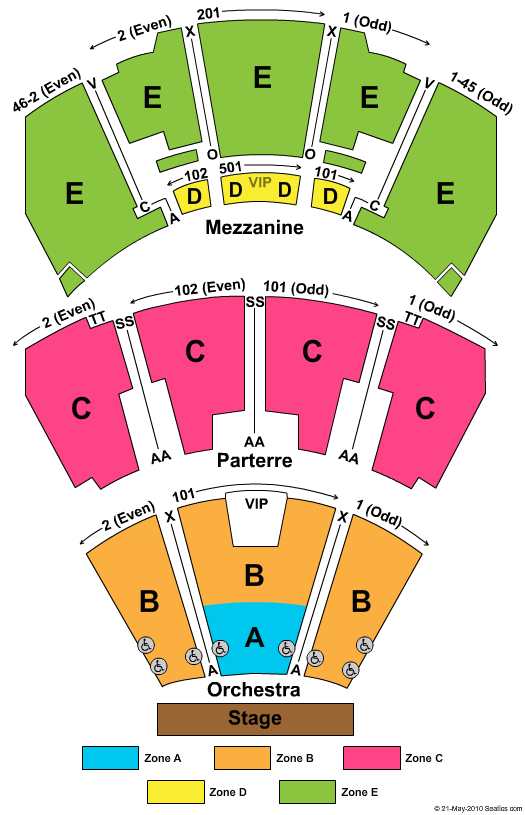 The MGM Grand Theater has a seating capacity of 4,000. The theatre is designed for superb acoustics and for maximum viewing, with the addition of two large screens either side of the theatre, guaranteeing an excellent audio and visual experience no matter where you sit. The seats are wide and comfortable with a drinks holder situated on the back of the seat in front. As one delighted customer put it "every seat is a good seat"!
Seating is intuitively laid out and you should have no problems finding your designated seats. If you experience any difficulty, please contact a member of the steward staff, who will be on hand and more than happy to help direct you to the correct seat. Once the performance begins, please remain seated until the end or an appropriate break in the performance, so as not to disrupt the experience of other audience members. If it is essential for you to leave for any reason, please do so as discreetly and unobtrusively as possible.