The Grand Theater | Ledyard, Connecticut
Mark your calendar for an exhilarating night of country music on October 6th, 2023, as the legendary Travis Tritt brings his unforgettable talent to the MGM Grand Theater at Foxwoods. You'll be spellbound by his soulful serenades and powerful performances that have earned him an esteemed spot in the records of country music.
Tritt, with his commanding presence, captivates audiences from the first strum to the last note. His enduring commitment to country music, echoed in a career that spans three rich decades, has etched him into the hearts of fans worldwide.
Don't let this golden opportunity pass you by—witness Travis Tritt perform live on that memorable Friday night. Book your place now for a mesmerizing evening imbued with the resounding splendor of country music. Surrender to the timeless melodies and palpable passion of Travis Tritt as he takes you on a riveting musical journey. Hurry, snap up your tickets before they're sold out and don't miss out on this magical experience.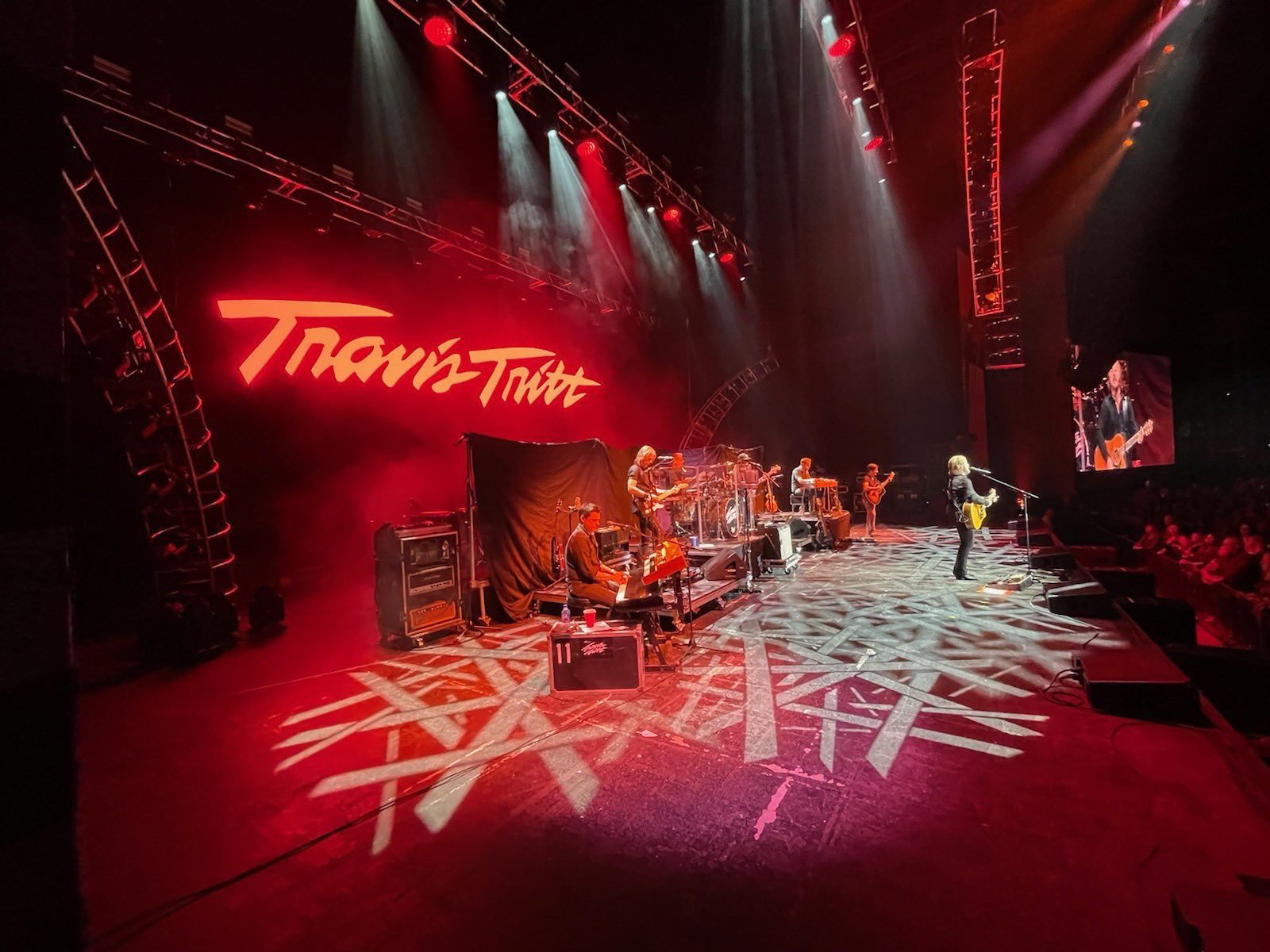 Get ready now, Connecticut! Travis Tritt is coming to MGM Grand Theater at Foxwoods on Friday 6th October 2023 to serenade you all with his country classics. Be prepared to take part in a night to remember when Travis Tritt's resonant voice brings your favorite hit songs from his extensive catalog to life.
Travis Tritt is more than just another musician; he's a bonafide legend of the country music arena. With three decades of remarkable performances under his belt, he has carved a timeless mark on the fabric of country music history. His soul-stirring vocals, interwoven with deeply emotive lyrics, have touched the hearts of countless fans worldwide. And let's not forget those enduring hits like Here's a Quarter (Call Someone Who Cares) and It's a Great Day to Be Alive, catapulting Travis into the esteemed circle of Grammy Award winners.
Yet, Tritt's influence stretches far beyond his own illustrious career. Collaborations with country music heavyweights like Marty Stuart and the legendary Johnny Cash have cemented his status as an authentic torchbearer of the genre. His unwavering passion and genuine sincerity have endeared him to country music lovers around the globe.
Nestled within the heart of the casino, the MGM Grand Theater at Foxwoods provides the perfect backdrop for this extraordinary musical extravaganza. With state-of-the-art facilities and an intimate ambiance, every seat becomes a premium vantage point from which to witness the captivating performance of country music icon Travis Tritt.
Don't allow this golden opportunity to slip through your fingers. Join us in person to witness the incomparable Travis Tritt live in concert on October 6th, 2023. Secure your tickets for an evening of country music excellence that promises to captivate and entertain. Prepare to sing along to your favorite tunes and bask in the awe-inspiring brilliance of Travis Tritt as he weaves a melodic narrative overflowing with passion and emotion. This transcends the realm of a mere concert; it's a once-in-a-lifetime experience. Don't miss out.