Premier Theater At Foxwoods | Mashantucket, Connecticut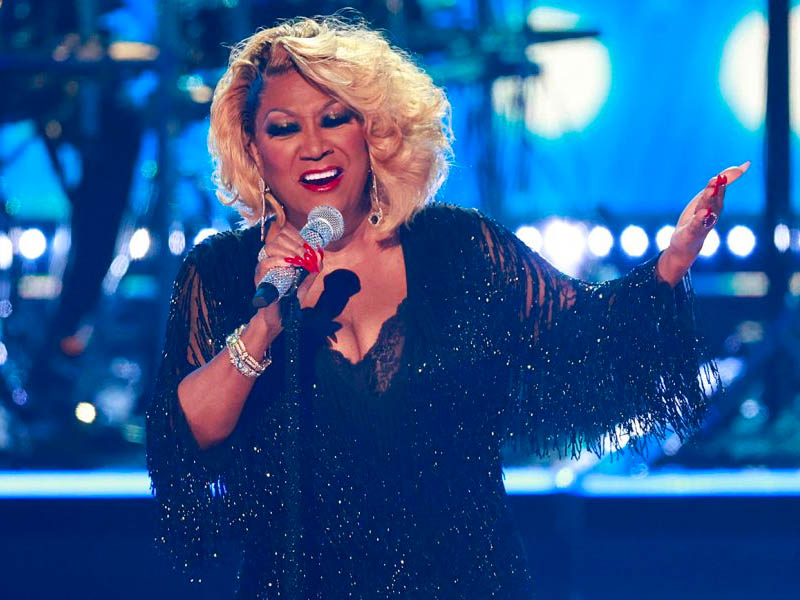 There's nothing better than enjoying exemplary music performed by one of the world's best R&B singers! If you're keen on catching a living legend performing her phenomenal hits this November, you better schedule a trip to the MGM Grand Theater at Foxwoods! Patti LaBelle is making her way to Manshuntucket, Connecticut, for a phenomenal one-night show! On Friday, 24th November 2023, Patti LaBelle is set to deliver her iconic hits on stage at the MGM Grand Theater at Foxwoods! Fans can look forward to the Grammy Award-winning singer's remarkable staples, such as " On My Own," "Lady Marmalade," "If Only You Knew," "New Attitude," and much more! Her career-spanning hits dominated the airwaves during her prime, and now she's set to conquer North America and remind us why she's the Godmother of Soul! So quickly score your tickets now and catch Patti Labelle as she lights up the stage with her biggest hits and fan favorites!
When you come and see a Patti LaBelle show, you'll surely have your breath taken away by the incredible soul and R&B songstress. She's recognized as one of the most outstanding soul singers in the world and the most commercially successful female soloist of her generation. LaBelle conquered four decades with unbelievably amazing hits. She first stepped into the limelight as the lead singer of the '60s girl group Labelle. During the '70s, she pursued her solo career and went on to sell over 50 million records worldwide.
Starting in the '80s, she began bringing in a number of Grammy nominations for her incredible work with "The Best Is Yet to Come," "New Attitude," "Only My Own," and more. By 1994, she received her first Grammy Award for Best Female R&B Vocal Performance for her 1991 album Burnin'. Five years later, he won another Grammy, this time for Best Triaditon R&B Performance for her live album, Live! One Night Only. In 2003, Patti LaBelle's massive 1974 hit, " Lady Marmalade," was inducted into the Grammy Hall of Fame. In addition to this outstanding lifetime achievement award, LaBelle was also inducted into the Songwriter's Hall of Fame and BET Walk of Fame. In 1996, she received the Heritage Award from the Soul Train Music Awards.
So what can you expect when a multi-award-winning legend goes on stage at the MGM Grand Theater at Foxwoods? First of all, you can expect countless fantastic career-spanning hits. LaBelle's stellar six-decade career has belted out some unforgettable soul and R&B staples, such as "You Are My Friend," "Lady Marmalade," "If Only You Knew," "Somebody Loves You Baby," and more. She may well be into her late '70s, but she remains a powerful diva who can sing like it's 1975. Her tenure as a world-class artist has made her show among the most exceptional concerts you can witness in your lifetime.
This is why you should be scoring your tickets now to see Patti LaBelle at the MGM Grand Theater at Foxwoods on Friday, 24th November 2023! The MGM Grand Theater is the perfect venue to host LaBelle's exemplary voice and impressive production. This iconic event destination is equipped with state-of-the-art facilities providing guests with the ultimate concert experience! Catch Patti LaBelle live at the MGM Grand Theater at Foxwoods by clicking on the Get Tickets link now!