The Grand Theater | Ledyard, Connecticut
Legendary American R&B/Funk band Kool And The Gang comes to MGM Grand Theater at Foxwoods on Thursday July 7th 2022. Their performances begin on June 18th and continue until November 19th. The band will play thirteen shows on the road. They will perform the first four shows in the U.S before heading to Europe for performances in Barcelona, Margiues, Bratislava and Brno. They will conclude with three further shows in WA and California before wrapping up with their final performance of the year in Antwerp on November 19th. Fans are very excited about watching the group playing live once again who have entertained huge crowds since 1969. Get your tickets right now and watch Kool And The Gang live at MGM Grand Theater Foxwoods on July 7th before they are sold out!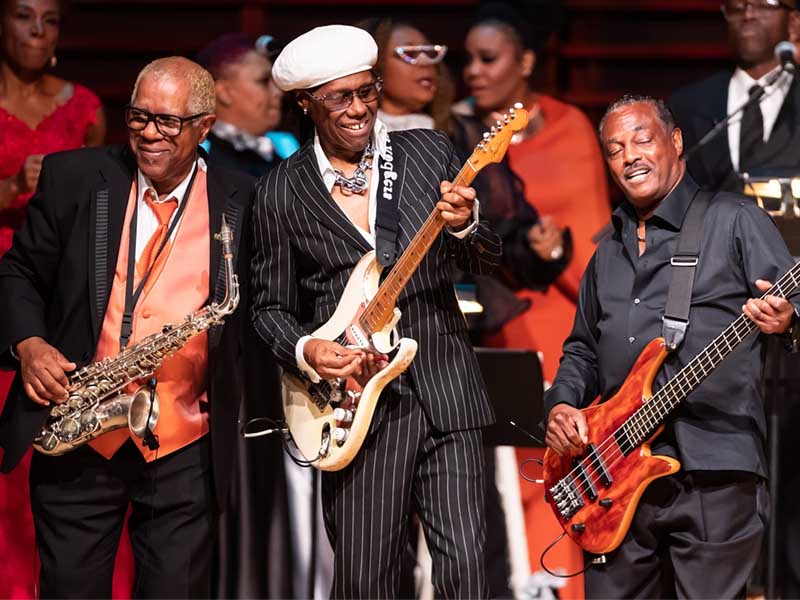 Kool and The Gang has been one of the most legendary R&B outfits in the world of music, and they are back to performing live for their fans. The band debuted with their album, Kool and the Gang, back in 1969 and achieved mainstream success in 1973 with their fourth album, Wild and Peaceful. It contained several top singles and gave the group worldwide recognition. Kool and The Gang is also known for exploring a diverse range of genres from jazz, soul, funk, pop, and rock music. They have experienced several personnel changes throughout their history but till date remain a top music outfit in R&B.
Kool and The Gang has won two Grammies, seven AMA awards, and an honorary Music Business Association Chairman's Award in 2006. They were inducted into the New Jersey Hall of Fame and the Vocal Group Hall of Fame for their vast contributions to the music industry. The band has sold more than 7.5 million albums and 4.5 million certified singles. Globally, their numbers add up to around 70 million albums. They are also renowned for incredible live performances and have performed on some of the biggest stages in the world. You can catch them live at the iconic MGM Grand Theater at Foxwoods but you will have to buy your tickets ASAP!