The Grand Theater | Ledyard, Connecticut
Legendary comedian and television host Jay Leno is bridging his critically-acclaimed stand-up set across the U.S. this summer! The celebrated TV personality, who rose to fame as the host of NBC's Tonight Show for 17 years until 2009, has now pursued his passion for automobiles. But the acclaimed comedian still pursues his love for stand-up comedy! That's why, after his successful 2022 run, the multi-award-winning performer will perform in a couple of stand-up concerts in select cities! Lucky for comedy fans in Mashantucket, Connecticut, Leno will be making his way to the MGM Grand Theater at Foxwoods on Saturday, 5th August 2023! The show is guaranteed to deliver Leno's everyman humor to eager audiences at the MGM Grand. His laidback style will keep you relaxed but also have you laughing all night at his hilarious anecdotes and jaw-dropping punchlines. Even before Leno rose to prominence with his gig on The Tonight Show, he was already one of the fastest-rising stars in comedy. So on this faithful night on Saturday, 5th August 2023, Leno will remind fans why he was one of the best things that ever happened to comedy! Hurry and score tickets now!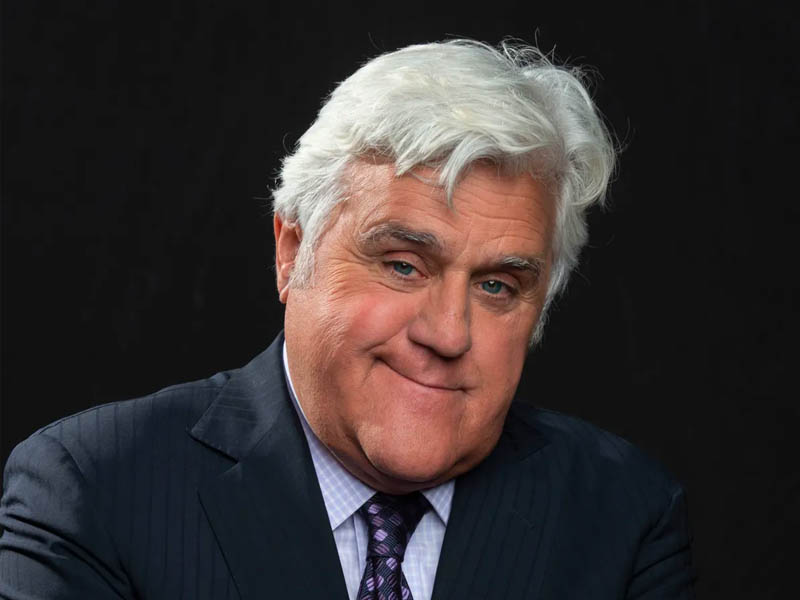 Before you even think about scrimping on concert tickets, see Jay Leno's stand-up show on TV or Youtube. You have to guess again. During a 2019 appearance on What a Joke with Papa and Fortune, the Primetime Emmy Award-winning comedian expressed his desire to keep his show in comedy clubs and theaters. He has explicitly discussed that he will never do a stand-up comedy special.
He made his first appearance on the Tonight Show in 1977, where he performed his routine. Throughout the decade, he consistently performed in comedy clubs while maintaining his acting career. Leno has appeared in Holmes & Yoyo, Good Times, Polyester, Americathon, and more. During the late '80s, Leno regularly performed on the Late Night with David Letterman. In 1986, Leno began serving as a substitute host for the Tonight Show. Previous host Johnny Cason was already controversial with David Letterman at the time.
By 1992, Leno officially replaced Carson on the show. He remained with the show for 17 years, and his tenure has brought in a number of iconic episodes, including a featured interview with Hugh Grant after the actor's public scandal and arrest. That particular episode was recorded to be the first time the show rated higher than David Letterman. After Leno left The Tonight Show, he signed a deal with NBC to launch the late-night program, The Jay Leno Show. The program premiered in 2009 and ran for one season until 2010.
During his time with the Tonight Show, Leno has received numerous accolades. In 1990, he was nominated for American Comedy Award for Funniest Male Performer in a TV special. This was the time that Leno was filling in for Johnny Carson. The following year, Leno began receiving accolades as the main host for The Tonight Show. Leno received five Primetime Emmy Award nominations for Oustanding Variety, Music, and Comedy Series for five consecutive years and another three in 1998, 2002, and 2003. In 1995, he finally won the award, making it his first Primetime Emmy win. In 1999 and 2000, he won the TV Guide Award for Favorite Late Night Show. In 2000, Leno received a star on the Hollywood Walk of Fame. After leaving the Tonight Show, Leno launched his motoring series, Jay Leno's Garage. His work with the new program earned him another Primetime Emmy nomination, this time for Outstanding Short-Format Non-Fiction Program.
Catch Jay Leno this summer as he lights up the MGM Grand Theater at Foxwoods on Saturday, 5th August 2023! Tickets are now available!