The Grand Theater | Ledyard, Connecticut
Writer, producer, comedian, and queen of the Netflix specials Iliza Shlesinger comes to MGM Grand Theater at Foxwoods on Friday 17th April 2020 on her brand new Forever Tour! Shlesinger is not only smashing it in the realm of comedy right now, but she's also set to co-star opposite Mark Wahlberg is the 2020 Netflix film Wonderland and she will also unveil The Iliza Shlesinger Sketch Show, also on Netflix – just a couple more strings to add to her bow! As a comic, she is insightful and hilarious and knows how to work a crowd – get ready to belly laugh!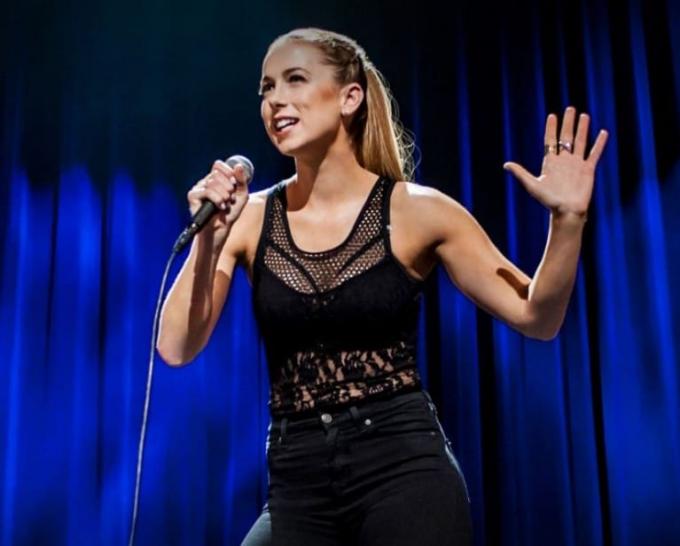 Iliza Shlesinger is an American comedian who began her stand-up journey in 2007, having fallen in love with comedy while attending Boston's Emerson College, where she performed with one of the campus' comedy sketch groups, Jimmy's Traveling All Stars. That year, she moved to LA, and joined the Whiteboy Comedy troupe, with whom she regularly performed at The Improv in Hollywood. Later in 2007, Shlesinger won Myspace's So You Think You're Funny contest and was featured as the G4 network's Myspace Girl of the Week. Shlesinger became the first woman, and the youngest contestant, to win NBC's Last Comic Standing, in the series' sixth season in 2008. She has released four Netflix specials to date: War Paint (2013), Freezing Hot (2015), Confirmed Kills (2016) and Elder Millenial (2018), and in 2017 she authored Girl Logic: The Genius and the Absurdity.