Premier Theater At Foxwoods | Mashantucket, Connecticut
EVENT RESCHEDULED TO FRIDAY 8TH SEPTEMBER 2023. Originally Thursday 28th September 2023. All original tickets are still valid!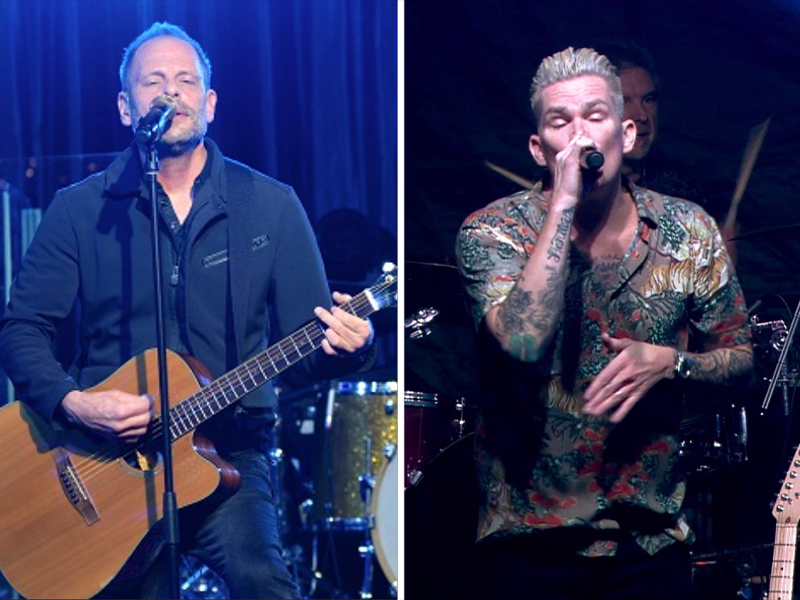 Calling all 90s alternative rock fans. You are all invited for a night of infectious energy and era-defining hits from two of the biggest bands in the 90s and early 2000s. Gin Blossoms and Sugar Ray will not only bring nostalgia to Mashantucket, Connecticut's MGM Grand Theater at Foxwoods this September 8 but will remind you why they cannot be dismissed amongst the sea of bands today. Get ready to rediscover the magic of Gin Blossoms and Sugar Ray on this incredible Friday night. From "As Long As It Matters" to "Hey Jealousy" to "Fly" and "When It's Over," the combined hits of these two iconic bands will make you sing and groove the night away. Adding to the excitement of this lineup are American rock bands Tonic and Fastball. If this lineup does not excite you, we don't know what will. Don't wait until the last minute to lock in your tickets because they will likely sell out soon. To reserve yours today, hit the "Get Tickets" link.
Gin Blossoms dominated the 90s rock charts with their hearty pop-rock style. They stuck out because they deviated from the popular grunge movement during that time.
Beginning as a small band from Arizona, its initial members had gigs around college and were facing challenges with constantly changing members. They spent the late 80s testing the waters to find their perfect style and appropriate members. Doug Hopkins established and led the band. When the raging 90s came, they had a radical change. As they were receiving attention in 1989, they decided to pursue major record labels. Fortunately, A&M took notice of them. They were signed afterward. It was still a bumpy ride after that as they faced challenges with a seemingly cannot be completed album. In 1992, they debuted with the album "New Miserable Experience." It was a sleeper success and dominated the charts only a year after it was released. They then hit the jackpot when their song "Till I Hear It from You" went mainstream. After that, they became a household rock band. They delivered six albums. Their most recent album is "Mixed Reality" in 2018. Currently, the band includes Bill Leen, Jesse Valenzuela, Robin Wilson, Scott "Scotty" Johnson, and Scott Hessel.
Following the footsteps of Gin Blossoms, Sugar Ray took hold of Southern pop-rock royalty in the late 90s. Early in their career, they dabbled in nu-metal rock. After some experimentation, they settled on a southern pop rock with a touch of reggae, alternative, and funk metal.
The band's beginnings can be traced back to Orange County, California. Rodney Sheppard created the band. Before even deciding to name the band Sugar Ray, they were already signed to Atlantic Records. Their debut album "Lemonade and Brownies" came out in 1995. It did not produce any hots but brought them recognition. Their sophomore album "Floored" became their breakthrough, released in 1997. Its single "Fly" was the top one on Billboard's Airplay List. As doubts that they were a one-hit wonder band came, they responded with the album "14:59." They proved their doubters worn as the band peaked in the top 3 on Billboard Hot 100. Four more albums followed. Their latest is "Little Yachty," which went public in 2019. The current members of the band are Rodney Sheppard, Mark McGrath, Dean Butterworth, and Kristian Attard.
Gin Blossoms & Sugar Ray will head rock bands in a live concert at the MGM Grand Theater at Foxwoods on Friday, September 8. Tonic and Fastball will join them. Tonic is a rock band that rose in the 90s. They spawned the songs "If You Could Only See" and "You Wanted More." Also a 90s rock band, Fastball is known for the songs "The Way" and "You're an Ocean."