Premier Theater At Foxwoods | Mashantucket, Connecticut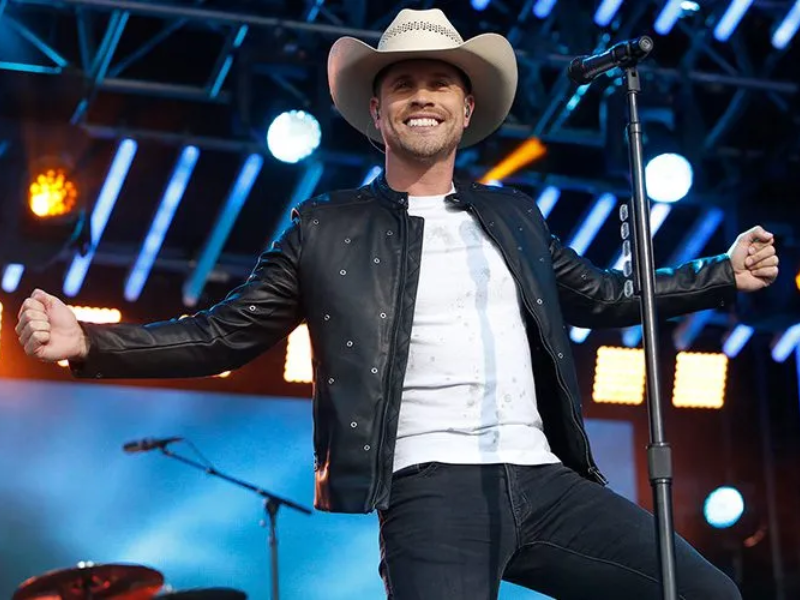 Multi-awarded country music darling Dustin Lynch targets the MGM Grand Theater for a LIVE concert special on Saturday, October 14! The guitar-toting cowboy from Tennessee has always been a pioneering talent in the genre, but he took it all to the next level with his 2020 Billboard recordbreaker, "Thinking 'Bout You." Still, even before then, Dustin had already conquered the Country Airplay charts with seven other singles, such as "Where It's At" and "Seein' Red." His records have also achieved multiple platinum certifications and honors, including a Country Song of the Year shoutout from the iHeartRadio Music Awards. Dustin Lynch is ridin' the road, visiting festivals and one-off events after his smashing Party Mode Tour last year! While opening for breakout star Kane Brown, the artist announced a few fall shows that will wrap up here at Foxwoods' MGM Grand Theater, a first-class indoor venue with highly-rated seats and acoustics. Get your tickets now to see Dustin Lynch LIVE before the year's sun sets!
Slap on your fanciest ten-gallon and join Dustin Lynch LIVE on October 14 at the MGM Grand Theater! Everyone's favorite acoustic cowboy is currently opening for Kane Brown's "Drunk or Dreaming Tour," but he's already announced a handful of concerts coming to y'all this fall.
"By the end of the night, I was laughing, singing, and dancing despite my surprise and because of it. I felt like I was at a giant house party with Dustin Lynch as the host… I'd recommend seeing him live to anybody who likes having a good time."
You haven't lived yet if you've never been to a Dustin Lynch concert! Infinitely endearing, our headlining star often invites random guests from the crowd to join him on the stage for impromptu exhibitions. Dustin's shows are ALL ABOUT audience participation! Dance-offs. Beer pong. Serenade sessions. You name it!
On matters of music, the singer-songwriter has recorded five full-length albums, including last year's Blue in the Sky. He has also released seventeen singles, eight of which have topped Billboard's Country Airplay chart. His hit "Thinking 'Bout You" featuring MacKenzie Porter spent a record-breaking 28 weeks in the chart's top 10, besting country-pop legend Carrie Underwood's own single.
"I love trying to win a crowd over. I love being on stage and feeling that connection with our fans and also giving them a reason to want to come back and bring more people," Dustin shared.
The artist will trek the North American road for two months, wrapping up a string of festivals and one-offs with a special show here in Mashantucket, CT! The state's premier indoor venue–the MGM Grand Theater–is located at the Foxwoods Resort Casino. It boasts an array of world-class amenities, including a magnificent stage, warm ambiance, and impeccably tuned acoustics.
Official setlists are TBD. Here's the latest one in August for a potential peep!
"Where It's At"
"Ridin' Roads"
"Hell of a Night"
"Mind Reader"
"Tequila on a Boat"
"Stars Like Confetti"
"Momma's House"
"Thinking 'Bout You"
"Huntin' Land"
"Cowboys and Angels"
"Good Girl"
"Should've Been a Cowboy"
"Small Town Boy"
Come down and hang out with Dustin Lynch LIVE on Saturday, October 14, 2023, at the MGM Grand Theater. Buy your tickets now while there's still some left!