Premier Theater At Foxwoods | Mashantucket, Connecticut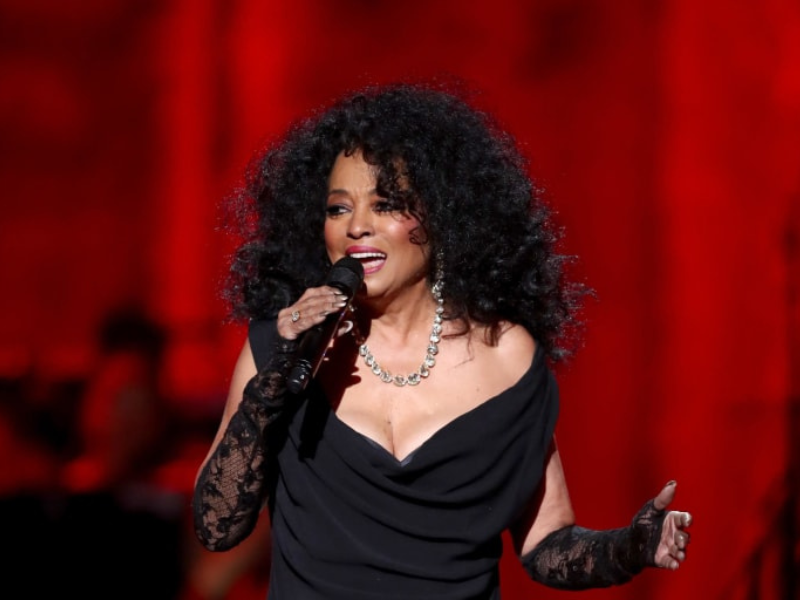 Diana Ross is an icon and remains still as one of the most influential artists in the industry. With a career spanning over six decades, she is certainly a name you will always remember. The 79-year-old singer has no plans on stopping anytime soon though. Time after time, she continues to dazzle audiences with her magnificent voice and dazzling stage presence.
This year, you'll catch her on a US trek "The Musical Legacy Tour" where she'll be singing every single one of her greatest hits. If you've been a fan of Diana Ross for a long time, you'll be delighted to witness some of your favorite songs from her. Catch her live when she lands at the MGM Grand Theater at Foxwoods in Mashantucket, Connecticut on Saturday, the 18th of November, 2023!
Tickets to Diana Ross at the MGM Grand Theater at Foxwoods are on sale right now. The show is selling out FAST so be sure to click 'GET TICKETS' right now and ensure your spots at the show!
Diana Ross kicked off The Musical Legacy Tour in June 2023. The tour is a celebration of all her No. 1 hits - solo and with The Supremes. This exciting tour has been on the lips of many since it was announced, and it was in high demand due to the low number of shows. However, since a lot of fans had been asking for it, Diana Ross announced a new set of dates for 2023. Amazing news: she's bringing the show to Mashantucket, Connecticut!
In a social media post earlier this year, Diana Ross announced The Musical Legacy Tour. "I'm delighted to announce The Music Legacy Tour 2023: a celebration of my greatest No.1 hits! I'm coming home to the US to sing hit after hit from my solo career & my time with The Supremes. It's going to be a love fest."
The San Diego Union Tribune wrote about her recent show in the area. The author cheerily described how Ross has retained all her star qualities and talked about how she captivated audiences on stage. The review also said, "Ross played the audience as if it was a musical instrument at her fingertips, leading them in mass sing-alongs and arm waves. She won cheers when she chided security guards at the front of the stage who were trying to clear the aisles of dancing fans. It was a thankless and, ultimately, impossible task."
Prepare yourselves for a night with Diana Ross' best hits! You'll get the chance to jam along to "Where Did Our Love Go", "Why Do Fools Fall in Love", "All of You", "Chain Reaction", "If We Hold on Together", "Stop! In the Name of Love", "Love Child", and many more! The Tony and Grammy Award-winning singer is one of the most famous international artists, and this may be your only chance to celebrate all her greatest hits. So, come to the show at MGM Grand Theater at Foxwoods on Saturday, the 18th of November, 2023! Tickets are on sale right now. Hurry up and grab yours before the show sells out!