The Grand Theater | Ledyard, Connecticut
If you're looking for an honest opinion on your dating life, your social media obsession, your weird habits or literally anything under the sun, a comedian will tell you brutally how and why you're doing something wrong. Comedians have a fantastic form of honest exaggeration that captures our daily thoughts, and they'll tell it like it is in a way that paid professional therapists just aren't allowed to do sometimes. Forget sugarcoating, if you have a problem these comedians will call you out on it, and sometimes that's just what you need, right? Well, who else better to make you cry from laughter, and ridicule our day-to-day lives than one of the all-time best – Dave Chappelle! Catch his big return on Friday, 25th of June 2021! Secure your tickets today.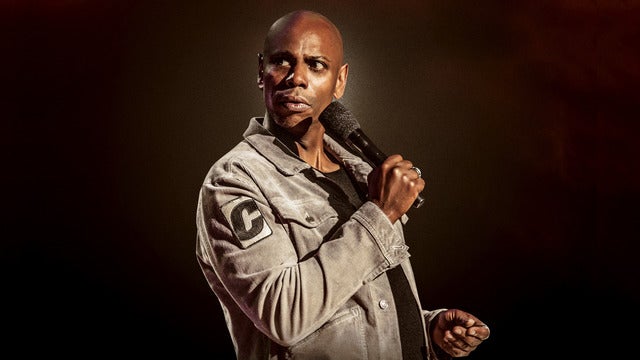 Laughter is the best medicine and it's actually been proven to be great cardiovascular exercise, as well reducing tension, stress, anxiety, and irritation. Also you always feel better after a great laugh. Going to any comedy event is sure to leave you in tears and put you in an amazing mood whatever you decide to do with the rest of your night. So come to the iconic MGM Grand Theater at Foxwoods in Ledyard and experience the one-of-a-kind humor of the all-time-best – Dave Chappelle!