Premier Theater At Foxwoods | Mashantucket, Connecticut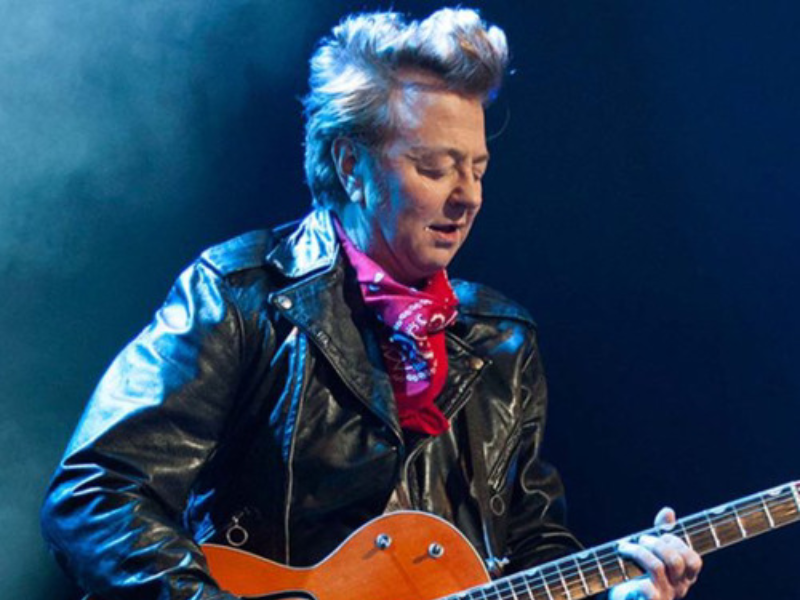 The rockabilly guitar titan is preparing for a historic return with his first live show in over four years! Brian Setzer's Rockabilly Riot! is showing at the Foxwoods' MGM Grand Theater on Friday, 29th September 2023! Presented by Live Nation, the 3-time Grammy award-winning musician and founding member of the Stray Cats is back, and he's bringing his Fall Tour across the US! Best known for his tracks ranging from blues to swing, Setzer will transport the crowd back to the golden era of classic rock 'n' roll with his multitalented band and a fresh set of tracks from his upcoming solo album "Gotta Have The Rumble." Head over to the Foxwood Resort's stage and groove to an endless stream of back-to-back hits, including popular singles "Rock This Town" and "Stray Cat Strut." Turn the heat up on your Friday night at this most-awaited rock rampage! Purchase your tickets now before it's too late!
"There aren't many musicians who can be credited with reviving one style of music thought to be long dead, let alone two."
Brian Setzer has announced a 12-date fall tour to support his upcoming solo album on Surfdog Records. Watch him rock the MGM Grand Theater at Foxwoods Resort Casino on September 29, 2023.
As his first live performance in more than four years, the "Rockabilly Riot!" tour will kick off on September 27 in New Jersey and make stops in Cincinnati, Chicago, Nashville, and other cities before concluding in Minneapolis, his adoptive home.
"I've had a pretty long break, and I needed it. I'm renewed and really want to play live again. I want to just get out on the road with this kick-ass little 3-piece band and start playing," Brian shared.
Brian Setzer is an American guitarist, vocalist, and songwriter known for starting the rock group "Stray Cats," and continuously innovating 50s-style music genres in contemporary times. Throughout his distinguished career as a solo artist, he has achieved chart-topping songs, sold 13 million records, and been honored with the "Orville H. Gibson Lifetime Achievement Award." As a result, he is frequently listed as one of the greatest living guitarists and has his name on a popular line of high-end Gretsch signature model guitars.
Following this, he has recently revealed a brand-new solo album titled "Gotta Have The Rumble," set to release on August 27. The album, produced by Julian Raymond, is Setzer's first album on his own since the release of "Rockabilly Riot! All Original" in 2014.
When asked about the source of his new album's title, Setzer discusses that it is a reference to his "motorcycles and hotrods," something that hasn't changed since he was a kid. "I still have the same passion for adrenaline, but it's also about my hearing problem with tinnitus… so, the album refers to both of those things," he explained.
The MGM Grand Theater is a performing arts theater located in Mashantucket, Connecticut, with a 4,000-seat capacity. The venue is a sophisticated temple for cinephiles and lovers of the arts, making it the best setting for the highly-anticipated event.
Rock the night away with the one and only Brian Setzer, and buy your tickets now!