Premier Theater At Foxwoods | Mashantucket, Connecticut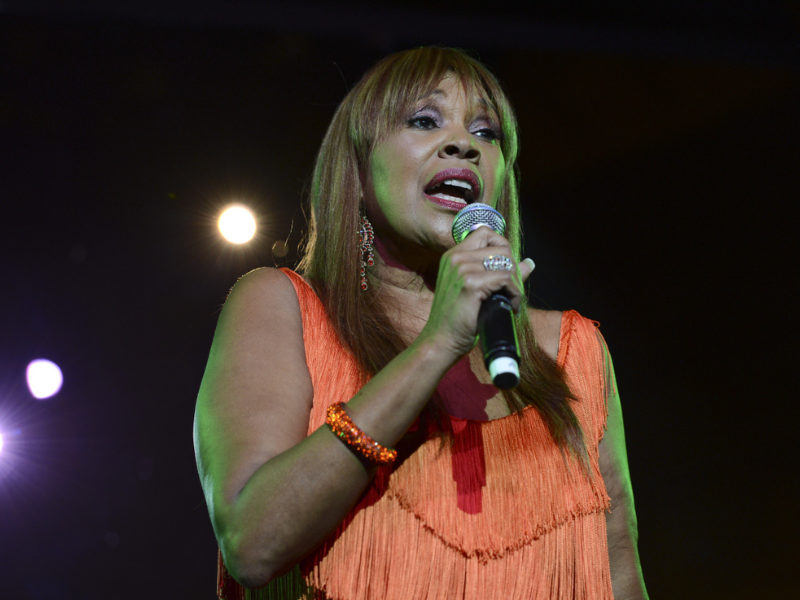 The Pointer Sisters are back, and they're EXCITED! On Friday, October 13, the multiple Grammy Award-winning group will grace the MGM Grand Theater for their latest LIVE show. Ruth, the surviving member of the famous quartet, currently tours with her daughter (Issa) and granddaughter (Sadako). Only three exhibitions remain on the family's limited run this fall, finishing up in Mashantucket, Connecticut. The MGM Grand Theater in Foxwoods Resort Casino will serve as our venue, offering crowds of fans a once-in-a-lifetime experience through its superb seats and acoustic arrangements. Featuring three generations of disco queens, this dance music tour de force will bring the clubbing scene of the 80s to the present! Move to the funkiest bops that conquered the Billboard charts, such as "Automatic," "He's So Shy," and "I'm So Excited." The days of disco have never ended, so let's go and get the groove going! See that "Get Tickets" button above? Click it to claim your seats for The Pointer Sister LIVE concert this coming October!
The 80s called; they want their soul sisters back! Mark October 13 on your calendars 'cause The Pointer Sisters are taking the MGM Grand Theater stage for their latest throwback concert!
"How could Ruth, 70, along with her daughter Issa and granddaughter Sadako, possibly live up to that memory? How could they handle those stunning vocal arrangements? And most importantly, would Ruth still be excited?... I can answer that question with two simple words: Yes, Lord."
Led by the OG Ruth Pointer, a new generation of Pointer Sisters glimmers under the spotlight with three remaining shows up this year! The limited run will have its finale at the Foxwoods Resort Casino in Mashantucket, Connecticut. Here, audiences will proceed to the MGM Grand Theater, a moderately sized indoor venue fitted with luxury seats, balanced acoustics, and a sensational stage for our visiting queens!
Get ready to travel back in time to the blindingly flashy era of disco! Known for hip-shaking hits such as "Jump (For My Love)" and "I'm So Excited," the Pointer Sisters were the undisputed royalties of the clubbing scene from the 70s to 80s. The group claimed thirteen US Top 20 Hits during this span, earning three Grammy Awards and three American Music Awards on the way. In 1994, their names were cemented in the Hollywood Walk of Fame, memorializing their achievements in R&B, soul, country, pop, and dance music.
Here's the setlist of their latest concert in June (feat. France Joli) for a potential glimpse of their upcoming show:
"Happiness"
"He's So Shy"
"Automatic"
"Slow Hand"
"Chain of Fools" (Aretha Franklin cover)
"Dare Me"
"Fire" (Bruce Springsteen cover)
"I'm So Excited"
"Neutron Dance"
"Sisters Are Doin' It for Themselves" (Eurythmics cover)
"Jump (For My Love)"
Did you know that the Pointer Sisters began as a duo? Bonnie and June first performed as "Pointers Au Pair" in 1969, with Anita joining shortly after. In 1972, their fourth sister, Ruth, completed the now-legendary quartet. With Anita's recent passing, Ruth becomes the group's sole surviving member. She now tours alongside her daughter, Issa, and granddaughter, Sadako.
Get back into your groove with these daring disco divas! Book your tickets now and watch The Pointer Sisters LIVE on Friday, October 13, at the MGM Grand Theater at the Foxwoods Resort Casino.