The Grand Theater | Ledyard, Connecticut
Rock and Roll Hall of Famers and all around funk legends, the O'Jays have been touring on what will be their final tour. Regardless of the times, the O'Jays have remained relevant to this day and created some of the most enjoyable music around, and the trek titled "Last Stop on the Lovetrain: The Final Tour" will feature all of the hits that turned them into international superstars, including "For The Love of Money," "Backstabbers," "Love Train," "Use Ta Be My Girl," and so much more… and they will be making their way to the outstanding, MGM Grand Theater at Foxwoods on Sunday, August 13, 2023. This is gonna be the most thrilling part of the whole extravaganza, and you've gotta be part of it, so without further ado, grab your tickets right on the site by clicking the "GET TICKETS" button located above and select the best seats in the house!!!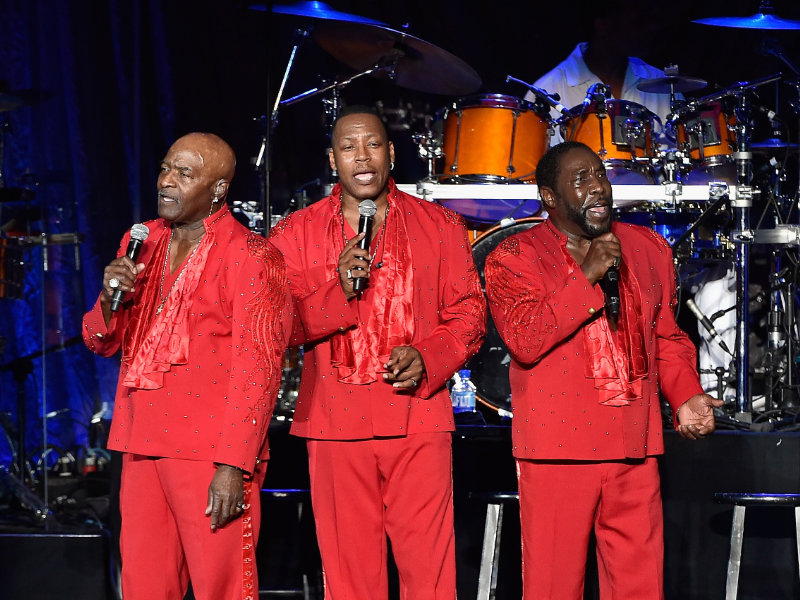 The O'Jays kicked off this, their final tour, in June 2022, and it was only supposed to run through September 2022. Fans couldn't get enough of them, so guess what they did?? They've extended it into 2023, and now you've got another incredible opportunity to check them out! Aren't you lucky?
Eddie Levert, Walter Williams, William Powell, and Bobby Massey created the O'Jays in 1958. Back then, they were known as The Triumps but changed their name in 1963 in honor of DJ Eddie O'Jay. In the same year, they released "Lonely Drifter," which was their first successful entry into the charts, and although they had recorded several songs, none would be as successful as the ones they released in the early 70s.
Their lives changed when they signed with Philadelphia International in 1972 under the direction of Kenny Gamble and Leon Huff. Their songs began having an authentic soulful layer and an ultra-smooth orchestration, which became a huge hit with fans and earned them eight number one R&B hits during the periods between '72 and '78. Not only that, during that time, they've had eight top twenty albums in the Billboard 200, which include "Back Stabbers" (US number 10), "Ship Ahoy" (US number 11), "The O'Jays Live in London" (US number 17), "Survival" (US number 11), "Family Reunion" (US number 7), "Message in the Music" (US number 20), "So Full of Love" (US number 6), and "Identify Yourself" (US number 16).
With sales of over 50 million records worldwide, these legends have also been inducted into the Rock and Roll Hall of Fame and the Grammy Hall of Fame, as well as becoming Philadelphia soul icons. Yes! The O'Jays have stood the test of time and become one of the most iconic R&B groups of all time. So all you people all over the world, join hands at the MGM Grand for what will be one of the highlights of O'Jay's final tour. Ya'll gotta be quick, as no one wants to miss out on any of this action.