The Grand Theater | Ledyard, Connecticut
Smokey Robinson comes to MGM Grand Theater at Foxwoods on Saturday 30th July 2022 as part of his 2022 tour. The 82- year old is back for another set of enthralling live performances across the U.S, which begins on 11th March in L.A. The American singer-songwriter has released countless hits over the years and is one of the most successful artists in American music history. The trek will touch down at major destinations, including Tennessee, Texas, New York, and California. It will feature fifteen performances with the final one on 27th July at the Red Bank's Hackensack Merdian Health Theatre. An artist whose legacy spans generations, you would be lucky to find a ticket to his concert. If you really want it, though, the best idea is to buy them right now before they are gone!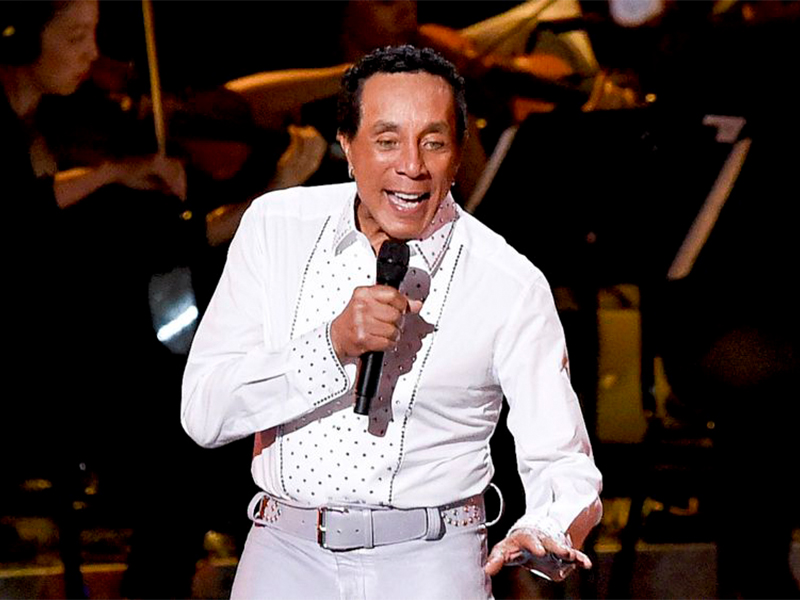 Robinson recently uploaded a video on his Instagram where he was singing and just letting people know that his voice still retains the charm after all those years. Robinson began his career with the Motown vocal group, The Miracles, as the frontman, chief songwriter and producer. He was with the group from 1955to 1972, and a year later, he announced himself as a solo artist.
His solo career did not take off initially and had a pretty gradual start. R&B listeners didn't fancy him but his major breakthrough came in 1979 with his hit single, Cruisin'. It became number one Cash Box and peaked at number 4 on the Billboard Hot 100 chart. This was a major encouraging factor for Robinson, who continued his great work as a solo artist and released classic hits such as Being With You, Tell me Tomorrow, Just to See Her, and many more.
Robinson is an icon and he has been honored with the Library of Congress Gershwin Prize for his contribution to music. He is one of the best live performers who has sold out venues throughout his musical career. A similar response is expected on his upcoming tour and if you're planning to catch him live, get your tickets right now!