Premier Theater At Foxwoods | Mashantucket, Connecticut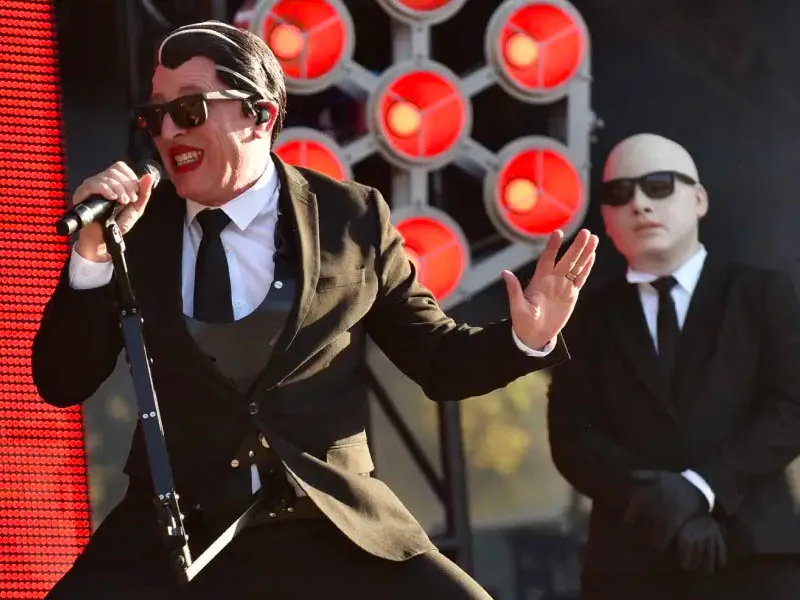 It's bringing together three massive headbang-worthy names! The legendary rock icon Maynard James Keenan is celebrating his 60th birthday and you are invited to the Sessanta!! Are you ready for this outrageous party?! It's not your ordinary 60th birthday shindig, it's a rock extravaganza featuring Keenan's bands Puscifer and A Perfect Circle! Meanwhile, Primus will also join to complete this hard-rocking line up! Wait, there's more! There's great news for fans in Connecticut because the highly-awaited trek includes a coveted stop at the Nanshuntucket! Get ready for incredible alternative rock staples as these three outstanding bands take over the MGM Grand Theater at Foxwoods! On Friday, 5th April 2024, Ouschifer, Primus, and A Perfect Circle are anticipated to perform their remarkable hits, fan favorites, and more! These three bands are veterans in the circuit, and they know exactly how to bring a house down! So hurry and score tickets now to see the Sessanta Tour at the MGM Grand Theater at Foxwoods!
For the entire Sessanta Tour, rock legend Maynard James Keenan will perform with two bands in one night! The esteemed performer founded both Puscifer and A Perfect Circle. Thus, he brings these two amazing acts to his 60th birthday celebration. Fans get a sensational bonus as Keenan brings along rock veterans along for the ride. The celebrative tour comes just right in time because Puscifer just dropped two new projects. The band recently dropped Existential Reckoning: Rewired, and they are slated to release V is for Versatile, a remake of the album V for Vagina. These spin-offs of their debut and latest albums come as great news for Puscifer fans. Since 1995, the trio, including Carina Round and Mat Mitchell, has steadily remained influential in the alternative and experimental rock circuit.
Meanwhile, A Perfect Circle will be performing their career-spanning hits. The band has released four Top 5 charting albums, with their latest effort, Eat the Elephant, released in 2018. For their set at the MGM Grand Theater at Foxwoods, fans can look forward to a plethora of iconic songs, such as "Judith," "The Outsider," "3 Libras," and more.
Lastly, American rock band Primus is on the verge of celebrating their fourth decade in the industry. This 2024, the band will be delivering a myriad of incredible staples. Whether you've been following the band since the 80s or are a new fan now, you can enjoy their unique brand of rock, funk, and experimental music. Primus, featuring the legendary Les Claypool, is anticipated to deliver songs such as "Those Damned Blue-Collar Tweekers," "Here Come the Bastards," "My Name is Mud," "Too Many Puppies," and more.
This is your chance to join Maynard James Keenan's 60th birthday celebration by attending an exhilarating rock show that's bound to be the most talked-about concert of the season. The show at the MGM Grand Theater at Foxwoods on Friday, 5th April 2024, is guaranteed to be one of the best nights of your life! Aside from excellent rock music, attendees can also expect an incredible night thanks to MGM Grand Theater's top-tier facilities, trailblazing light and sound technology, and great customer service.
Hurry and score tickets now to catch Puscifer, Primus, and A Perfect Circle at the MGM Grand Theater at Foxwoods on Friday 5th, April 2024! Click on the Get Tickets link now and enjoy the experience of a lifetime!