The Grand Theater | Ledyard, Connecticut
Rock fans in Connecticut can enjoy a phenomenal show this summer performed by one of the most celebrated female country rock singers! Two-time Grammy Award-winning singer-songwriter Melissa Etheridge is hitting the road this sunny season and will be stopping by 38 cities across the U.S. and Canada! The highly-anticipated summer outing comes after Melissa dropped her latest effort, One Way Out! The album enjoyed commercial success in the U.S. and abroad. Last year Etheridge also earned another nomination at the GLAAD Media Awards! Etheridge's much-awaited tour will make a coveted stop in Connecticut. Fans can look forward to a plethora of career-spanning hits like "I'm the Only One," "Like the Way I Do," "Come to My Window," "Bring Me Some Water," and many more! Aside from older hits, the country music icon will also showcase new tracks from her latest album! On Friday, 18th August 2023, Etheridge is set to conquer the MGM Grand Theater at Foxwoods with her electrifying repertoire! If country music is your jam, you better hurry and score tickets now!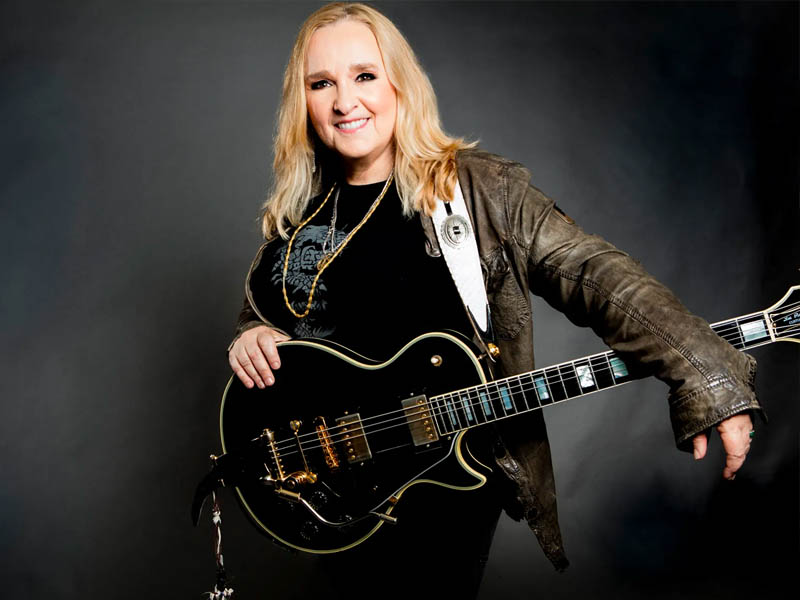 Last year, Melissa Etheridge's latest album, One Way Out, was nominated at the GLAAD MEDIA Awards for Outstanding Music Artist. Although she wasn't able to win the award that year, she previously won the category twice in the past with her 1993 album, Yes I Am, and her 2005 compilation album, Greatest Hits: The Road Less Traveled. The acclaimed singer-songwriter is no stranger to winning awards thanks to her exemplary music. From 1989 to 1995, she received five Grammy nominations for Best Rock Vocal Performance, Female. She won the award twice in 1993 for "Ain't It Heavy" and another in 1995 for "Come to My Window."
The heartland rocker has been making music since 1985. After being discovered at a local bar in Pasadena, Etheridge secured a record deal that would be pivotal to her success. In 1988, she released her self-titled debut album and made an immediate breakthrough on the local and international charts. The record spawned the hits "Like the Way I Do" and "Bring Me Some Water," peaked at number 22 and entered the charts in six other countries. Later, her debut effort sold over two million copies in the U.S., securing her double platinum status.
The following year, her sophomore effort, Brace and Crazy, made waves with the hit "No Souvenirs." The song is Etherdige's third entry on the Billboard Hot 100, peaking at number 95. Meanwhile, the song peaked at number 9 on the Mainstream Rock chart. In 1993, Etheridge finally broke into the Top 10 on the Billboard Hot 100 with her biggest hit single, "I'm the Only One." The song was spawned from Etheridge's fourth studio effort, Yes I Am. The iconic single has become a reality singing competition favorite as it has been covered many times on American Idol and The Voice.
Etheridge's four-decade career has resulted in 16 studio albums and over 25 million albums sold worldwide, 13 million of which were sold in the United States. Apart from the Grammys and the GLAAD Media Awards, she also won an Academy Award in 2007 for her single, "I Need to Wake Up," featured in the documentary film, An Inconvenient Truth. That same year, she secured her fifth ASCAP Pop Music Award – this time, she was awarded the ASCAP Founders Award.
Secure tickets to Melissa Etheridge at the MGM Grand Theater at Foxwoods! The show will also feature Grammy-nominated country-rock songstress Elle King.