The Grand Theater | Ledyard, Connecticut
The dynamic hip-hop sensation Ludacris is ready to light up the MGM Grand Theater at Foxwoods on Saturday, 2nd September 2023. Coming from Atlanta, Ludacris's vivacious rhymes and irresistible rhythms promise a stellar, energy-packed performance. Bursting onto the scene in 2000 with Back for the First Time, Ludacris has dominated the hip-hop landscape with every new release since. His most recent single, Butter.ATL, underlines his position among hip-hop's elite. Beyond his platinum music career, Ludacris has also shown his diverse talents on the silver screen as part of the global hit Fast and Furious movie franchise. A Ludacris performance isn't just a concert– it's a mind-melting sensory experience. Brace yourself for a night saturated with incredible hip-hop beats and memorable experiences. You won't want to pass on this spectacular event. Snag your tickets quickly before they sell out!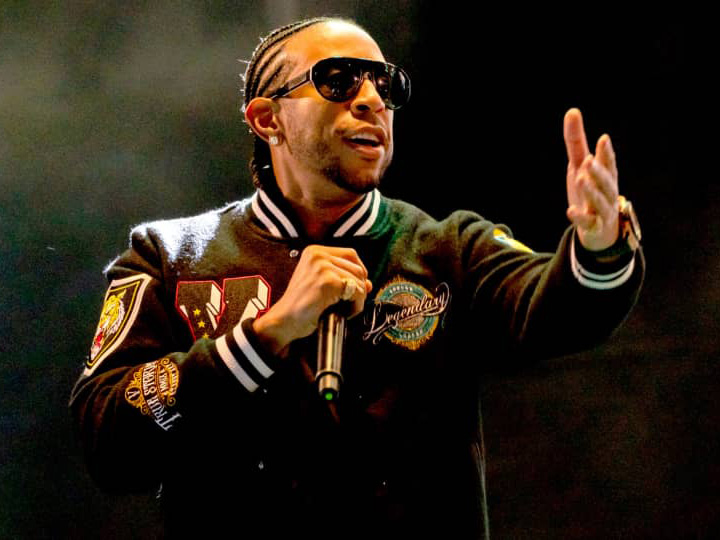 Get ready for a night of incredible rhythm and rhymes when Ludacris takes the stage at the amazing MGM Grand Theater at Foxwoods. Set your calendars for Saturday, 2nd September 2023 when Atlanta's premier flow master takes the stage!
In the late 90s, a young and ambitious radio DJ known as 'Chris Lova Lova' was making waves in the music scene with his infectious charisma. However, his career took a new turn after Y2K with the release of his energetic debut album Back For The First Time hitting the airwaves in 2000. Listeners couldn't get enough of smash hits like Southern Hospitality and What's Your Fantasy. The rest is history and now Ludacris is certified hip-hop royalty.
Over the last two decades he's released 8 highly acclaimed albums. Each record has confidently taken its place in the Top 5 on the Billboard 200, a testament to Ludacris' enduring appeal and creativity. His collaborations read like a who's who of the music industry, with stars like Usher, Pharrell Williams, and Missy Elliott gracing his tracks. His club anthem, Yeah! with Usher continues to ignite dance floors globally.
But don't mistake Ludacris for a one-trick pony. This multi-talented performer has made his mark on the silver screen, most notably in the adrenaline-fueled 'Fast & Furious' franchise. His dynamic performances showcase a versatile talent that transcends mediums.
As September 2nd inches closer, anticipation builds for a concert that promises more than a mere performance. It's a voyage through Ludacris' rich and diverse musical landscape. The MGM Grand Theater, famed for its unparalleled acoustics and cozy ambiance, provides the ideal backdrop to experience the sheer force of Ludacris' performance.
A Ludacris concert is nothing short of a sensory feast. Expect an adrenaline-charged event where Grammy-winning tunes meet infectious beats, all delivered with charismatic flair. Witness the powerhouse that is Ludacris, live. It's a night etched in rhythm and rhymes, a night to remember. So, snag your tickets now and step into a world where southern hospitality takes on a whole new meaning – Ludacris style!