The Grand Theater | Ledyard, Connecticut
Tonight we're going hard! Kesha's set to burn the house down as she brings her newest record of angst and anger that surfaces her deep-rooted emotions through sonic bangers in 'Gag Order'. Following 2017's "Rainbow" and 2020's "High Road", Kesha's taking a steep turn towards draining all the colors as she declares that 'only love can save everything in between. Packed in an intensely emotional record, her new anthems including "Fine Line", "Eat the Acid", and "Only Love Can Save Us Now" encapsulate her continuous journey of self-exploration, releasing carrying depths of deep-rooted emotions she's been through over the past decade. Bringing this new era to life, the Gag Order Tour is stopping by MGM Grand Theater at Foxwoods on Saturday, 28th of October 2023. The tour will be joined by a special guest, Jake Wesley Rogers. As the motherf*cking woman makes her big return to the live stage, don't miss out by booking those tickets now!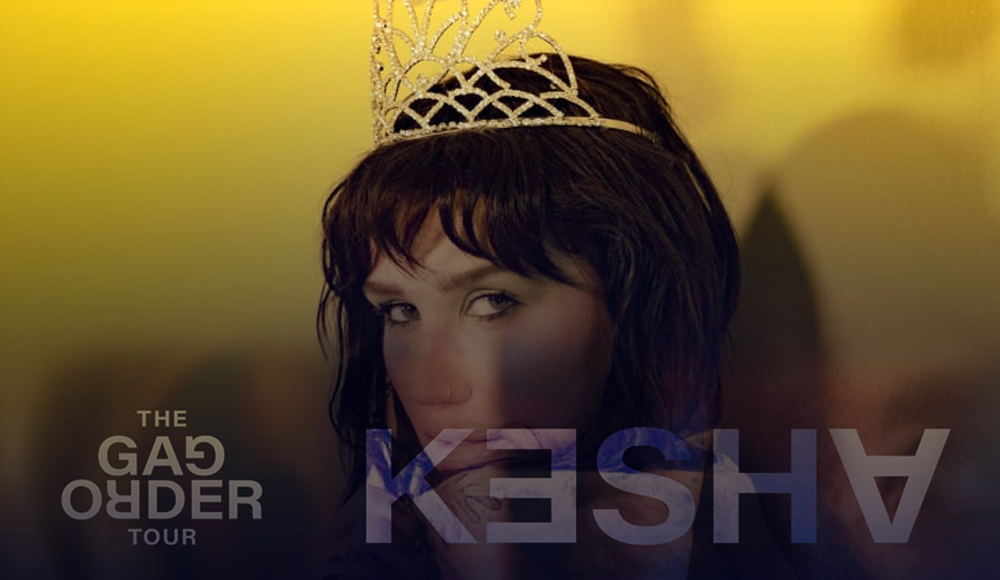 Striking airwaves with her sonically intense new album, Gag Order, Kesha's turning things up with a brand-new tour trek. With an album reflecting on her 'ugliest emotions', Gag Order encapsulates the singer's raw deeply-rooted emotions brought to the surface. Coming across her pending cases with her former producer, Kesha remains unsilenced, ever-ready to fight like a warrior. Sharing this challenging journey with her Animals, Kesha's ready to burn down the house on tour.
"GAG ORDER TOUR. WHO'S TURNING UP?" she wrote. "We gonna burn the house down by."
Kicking off this October, the Gag Order Tour is taking a special stop at MGM Grand Theater at Foxwoods. Fans can expect Kesha to perform her newest songs along with her all-time favorite bangers. From eerie tracks and emotionally-moving sonic experiences, Gag Order is a whole new experience served by the party-pop hitmaker. Sharing a jarring shift in her craft, Kesha is definitely a woman full of surprises.
"I feel as if there has been an implied gag order for a very long time now," the singer told Rolling Stone. "With my ongoing litigation hanging over my head, I have not been able to speak freely because I know everything I say is scrutinized."
Gag Order's servings of her deep emotions and tales include "Eat the Acid", "Hate Me Harder", "The Drama", "Something to Believe In", and "Only Love Can Save Us Now".
A stark contrast to her colorful "Tik Tok", "Die Young", "Your Love Is My Drug", "C'Mon", "Rainbow", and "High Road" personas, Kesha remains true to her craft. Every lyric encapsulates a moment in her life. This time around, though she feels restrained amidst her legal challenges, nothing can ever silence Kesha.
Following her 2020 album "High Road", Kesha's dropping all of the colors as she shares her deep-rooted emotions exploring themes of hate, anxiety, and fighting against people trying to tear her down. "I feel like I'm giving birth to the most intimate thing I've ever created," she told Rolling Stone. "I really dug into some of my uglier emotions and sides of myself that are less fun," she added, laying all of her emotions raw, departing from her signature "f*ck it all" persona. "It's scary being vulnerable. The fact that I have compiled an entire record of these emotions, of anger, of insecurity, of anxiety, of grief, of pain, of regret, all of that is so nerve-racking — but it's also so healing."
As Gag Order makes its way to the live stage, "We gonna burn the house down by." shares Kesha.
Book your tickets now!