Premier Theater At Foxwoods | Mashantucket, Connecticut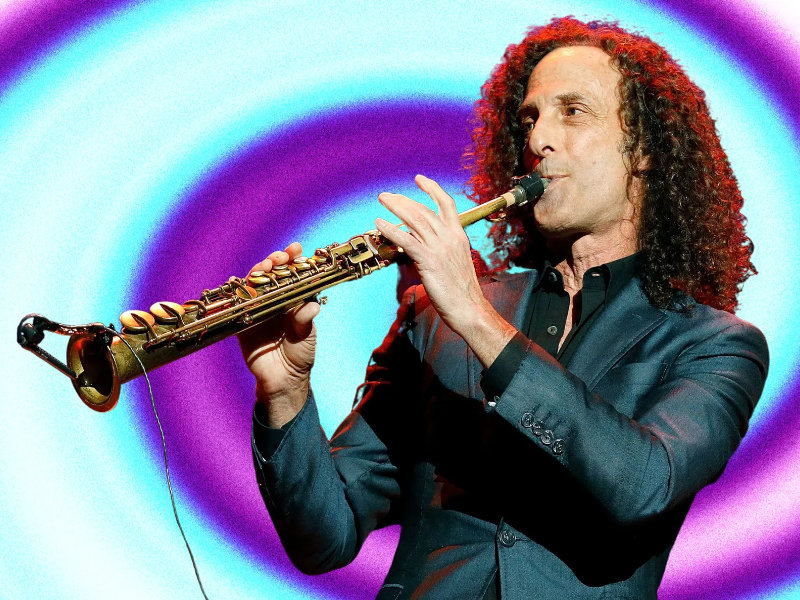 There are only a very few people who get to experience the amazing wonders of Kenny G during the holidays, and guess what? You can be one of them, but you gotta act quickly. You see, the Jazz Master himself is on his "The Miracles Holiday and Hits Tour of 2023, and we've got tickets for the MGM Grand Theater at Foxwoods show on Saturday, December 2, 2023. Every year around this time, he has become synonymous with the holiday season ever since he dropped the album Miracles: The Holiday Album all the way back in '94. 30 years later, it's still as relevant, if not more so than ever, and the only real way to truly experience it is to watch him live on stage. So blow caution to the wind and make sure you get yourself there to wrap up 2023 in style. It will be, without a doubt, the best decision you've made all year.
What's smoother than sippin' velvety smooth hot cocoa around a fire place? Kenny G on his holiday tour with all of your favorite hits. Yup, as we mentioned, Kenny G is taking his saxophone on the road for one of the most highly anticipated tours in the world of jazz. Y'all are in for an absolute treat as he takes audiences through his greatest hits.
Fans have never had it this good because not only is he on tour, but he's also got a new album that'll be coming out on the exact day of this event, so there's also that to look forward to. It's called Innocence and features the single, A Mother's Lullaby which you can check out below.
Kenny is by far one of the most successful jazz musicians in the world. He's sold well over 75 million albums around the world and has had his music featured in several films and television shows. That shouldn't come as any surprise though since the man has been doing this thing since 1973.
His style is melodic and smooth, and the album that he celebrates on this tour is one of his most beloved. Interestingly, Kenny not only excels at music but is also an avid golfer with a +0.6 handicap as well as a pilot who flies his own De Havilland Beaver Seaplane. Not only that, he is also a good businessman, having been an early investor in the coffee chain Starbucks.
His flow can melt even the coldest of hearts, and watching him live is simply breathtaking. His attitude is cool and friendly, and that's why tickets to his shows are always sold out very quickly, rest assured though, we've got you ya covered right here and now, but you must be quick on the draw because someone else is going to be enjoying what you're supposed to. Ask anyone who's anyone in the game and they will easily tell you that whenever he comes through town, Kenny is a must see attraction.