Premier Theater At Foxwoods | Mashantucket, Connecticut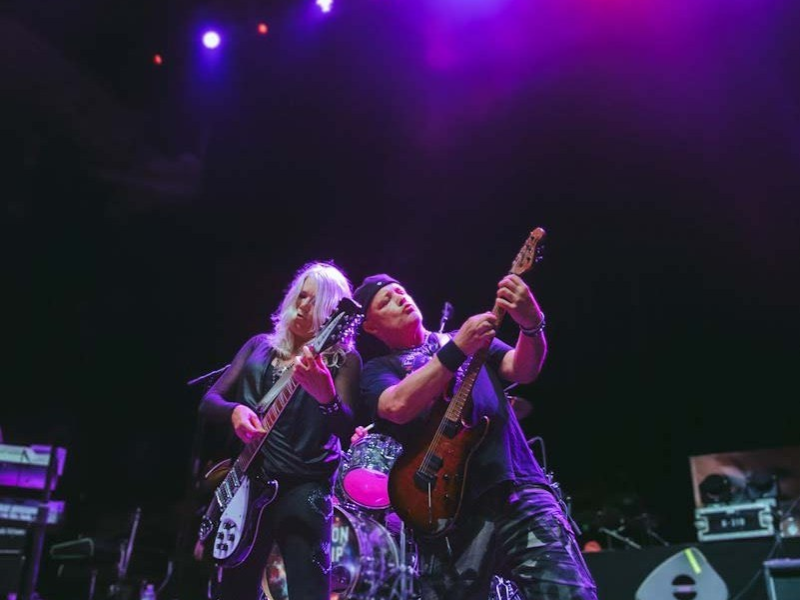 Rock the night away with Jefferson Starship as they bring back the golden age on Thursday, December 7, at the MGM Grand Theatre! As descendants of the revered Jefferson Airplane and Grateful Dead, this multi-platinum group keeps the legend alive through their various undertakings across progressive, hard, and psychedelic rock genres. They gave the world the capstone album Red Octopus, which claimed the Billboard 200's peak spot with hits like "Play on Love" and "Miracles." The band also released other certified chart-busters through the decades, including "Jane," "Ride the Tiger," and "Layin' It on the Line." Jefferson Starship embarks on a nationwide string of shows, coming off their opening performances for Bret Michael's Parti-Gras Tour. MGM Grand Theater, renowned for its reverberating sound and captivating ambiance, will host the tour's stop at the Foxwoods Resort & Casino in Connecticut, promising fans triple their money's worth for this must-see concert event. Tickets are selling out - buy yours now to see Jefferson Starship LIVE!
Venture back into the roaring era of classic rock as one of its greatest flag bearers makes a stand at the MGM Grand Theatre! Jefferson Starship recently opened for Bret Michael's Parti-Gras 2023 Tour, and now, they're taking off on their own road trip across North America, teaming up with Grand Funk Railroad in select outings. On December 7, the band will arrive at the esteemed Foxwoods venue to usher in a high-octane headbanging spectacle for crowds of adoring fans.
"The combination of the song material, the skills of the musicians, and the exceptional vocals made this a terrific show. Over 70-odd minutes, we got a flawless set of excellent music from throughout the band's career… Jefferson Starship is still flying high."
A true trailblazing icon, Jefferson Starship made constant breakthroughs in the many forms of rock music, from hard rock to progressive to psychedelic. The group's storied career brought them three platinum and eight gold records, not to mention numerous Top 40 singles across music charts. Among their most notable forays are their Billboard 200 No. 1 album Red Octopus, which features tracks like "Miracles" and "Play on Love," and the gold-certified Nuclear Furniture, which spawned the Top 40 hit "No Way Out."
Throughout its expansive career, the platinum-selling American rock band underwent continuous evolution not only in terms of sound but also in its personnel. Jefferson Starship descended from the GRAMMY and Rock and Roll Hall of Fame members of the Grateful Dead and Jefferson Airplane, co-founded by the late Paul Kanter. Today, the enduring lineup consists of Donny Baldwin, Jude Gold, Cathy Richardson, and Chris Smith, led by founding member David Freiberg.
"We all love each other. We're family. We've played hundreds of shows all over the world, and it's an incredible honor to still be part of something that's still going after all these years. I'm going to be doing this forever," Richardson said in a previous interview.
For a potential glimpse of what the show has in store, here's the group's setlist from their latest headlining concert:
Find Your Way Back
Stranger
Ride the Tiger
Count on Me
Runaway
With Your Love
It's About Time
Sara
Nothing's Gonna Stop Us Now
Miracles
We Built This City
Embryonic Journey
Jane
White Rabbit
Somebody to Love
Volunteers
A legendary band needs a legendary stage. For that, we have the MGM Grand Theatre at the Foxwoods Resort & Casino. The historic indoor concert hall offers 4,000 top-of-the-line seats, with finely tuned acoustics and clear sightlines to a stunning backdrop. Grab the chance to see Jefferson Starship perform in this world-class setting on Thursday, December 7, by clicking the "Get Tickets" button!