The Grand Theater | Ledyard, Connecticut
American rock band Blondie has announced more dates for their U.S Summer tour. The band will perform at MGM Grand Theater at Foxwoods on Friday, 12th August 2022. This will be their first concert in August and the band will be performing ten shows throughout the month. The last performance will be held at Chicago Theatre on 27th August. The band will receive support from the British punk band, Damned. The "Against the Odds Tour" is highly anticipated by all Blondie fans; hence, ticket demand is very high. Catch two of the biggest names in Punk Rock playing live at MGM Grand Theater at Foxwoods on 12th August 2022 by getting your tickets right now. Hurry up before all of them are sold out!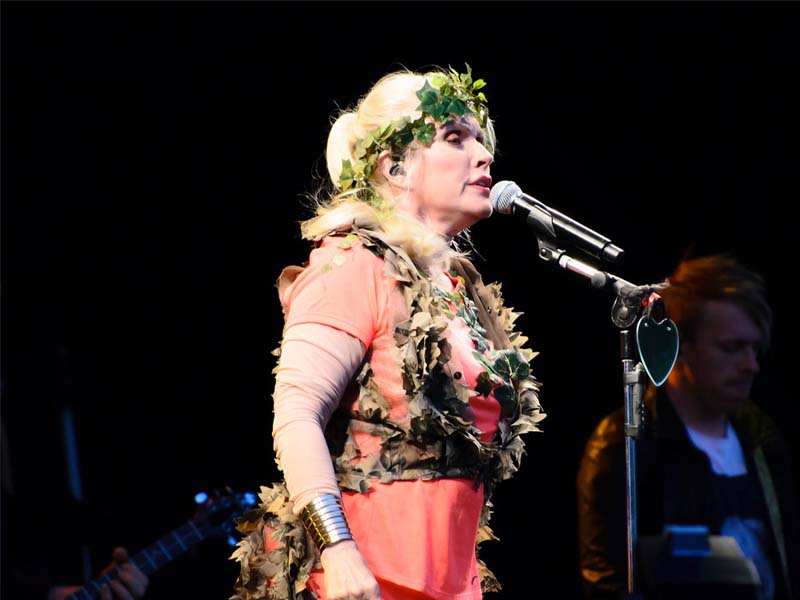 Blondie has been one of the most prominent players in the Punk rock music scene since the 1970s. The band was a project of Debbie Harry and guitarist Chris Stein. They released several hits in their first few years and were very popular in the U.K and Australia. Their unique electrical mix became their signature style and they added a diverse range of genres such as disco, pop, reggae and early rap music into the mix. In 1982, the band disbanded and then reformed in 1997. In 1999, they released their hit single, "Maria," which topped the U.K charts.
Blondie is also one of the greatest live bands to emerge in the new wave, pop-rock era. The group has performed worldwide and was inducted into the Rock and Roll Hall of Fame in 2006. True Rock and Roll fans know the importance and value of the upcoming tour because Blondie is one legendary live act. The band has sold more than 40 million records globally, with their last album, Pollinator, being released in 2017. If you're a true rock music fan, you cannot miss out on this. Get your tickets right now and watch Blondie put up an incredible performance at MGM Grand Theater at Foxwoods on 12th August. Buy them ASAP before they are gone!