Premier Theater At Foxwoods | Mashantucket, Connecticut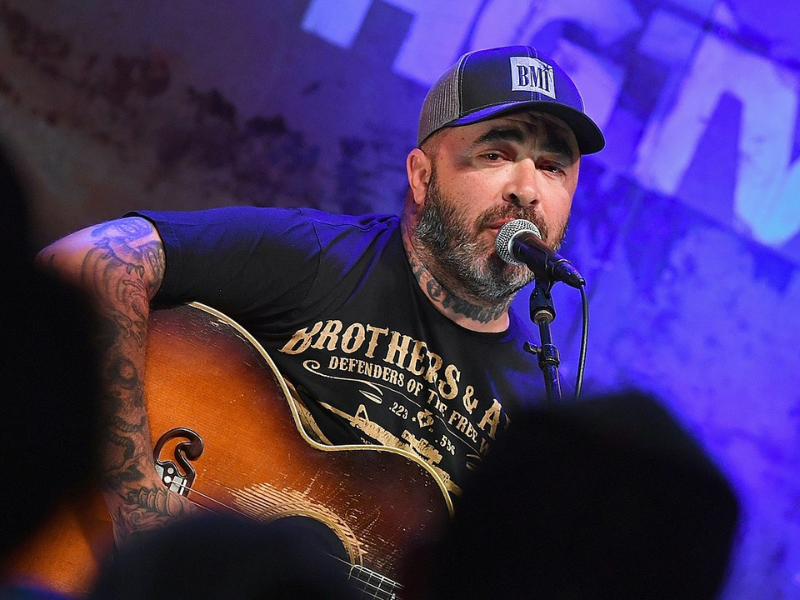 Stoke the fires of patriotism with Aaron Lewis LIVE this Saturday, April 6, at the Foxwood Resort & Casino's MGM Grand Theatre! Extended by popular demand, the musician's "American Patriot" tour adds thirty-three shows for its 2024 leg, still in support of the Frayed at Both Ends album. Aaron Lewis first broke into mainstream music as the frontman of renowned American rock band Staind. In a bid to establish himself as a solo artist, he went back to his country music roots and released Town Line, a chart-topping EP that featured the platinum hit "Country Boy." Later on, Lewis would release The Road, Sinner, and State I'm In, three full-length studio albums that conquered the Billboard Top Country Album charts. His latest album, Frayed at Both Ends, features "Am I the Only One," a viral single that debuted at #1 in the Billboard Hot Country Song ranks. Book your seats now to experience these songs and more in resounding clarity through the MGM Grand Theatre's impeccably tuned acoustics!
After the sold-out success of his 2023 performances, Staind frontman Aaron Lewis adds thirty-three new dates to his "American Patriot" solo acoustic tour, launching this January in Napa, California. The series will continue support for his fourth studio album, Frayed at Both Ends, up to and including its Saturday finale at Foxwoods' MGM Grand Theatre on April 6th.
"Undoubtedly the most powerful, entertaining, and patriotic show I've ever attended. Aaron combines his Staind classics and his all-American country boy roots absolutely flawlessly in an acoustic stream of heartfelt melodies, inspiring patriotic hits, and even a little comedy."
Originally the lead vocalist of an American rock band, our headlining act took off on a reflective journey in the expanse of country music to establish his solo career. Aaron Lewis is armed with a raw voice brimming with unspoken emotion, one which he wields in unison to intimate string play and lyrics of patriotic sentiment.
His first foray as a solo musician is marked by the 2011 EP, Town Line, a Billboard Top Country and Rock Album, which features the certified platinum single "Country Boy." A year later, Lewis released The Road, his first full-length collection, which showcased riveting hits such as "Forever" and "Endless Summer." In 2016, he dropped another Billboard #1 Country Album—Sinner, which included "That Ain't Country" and a collaborative title track with country music legend Willie Nelson. His third album, State I'm In, debuted 2nd in the usual chart and introduced the songs "Can't Take Back" and "Gods and Guns."
The tour's featured album, Frayed at Both Ends, was released in January 2022, peaking 5th in the Billboard Top Country Albums chart and 39th in the weekly Billboard 200. It includes the conservative protest song "Am I the Only One," the ninth all-time single to debut first place in the Billboard Hot Country Songs. See below for the album's complete track listing.
Again
Goodbye Town
Everybody Talks to God
Am I the Only One
Kill Me Like You Love Me
Pull Me Under
Life Behind Bars
Waiting There for Me
They Call Me Doc
Get What You Get
Sticks and Stones
One in the Same
Someone
The MGM Grand Theatre at Foxwoods Resort & Casino will host Aaron Lewis LIVE on Saturday, April 6th. This climate-controlled indoor performance venue offers spacious seats and a layout optimized for clear sightlines, further enhancing your concert experience with world-class acoustic fidelity and lighting setups. Buy your tickets now!